Book Now



Book Now
Terms & Conditions
Terms & Conditions
Sunshine Coast Holidays, Mooloolaba, Queensland
Maximum Number of Guests:
These premises are used for "ACCOMMODATION ONLY". Only the number of persons booked for are to be accommodated (MAX 14 PERSONS ONLY). Alex Beach House is not a function centre or venue. No functions/parties are permitted. Any unathorised use will result in immediate eviction with no refund of monies paid.
Maximum Number of Guests
These premises are used for "ACCOMMODATION ONLY". Only the number of persons booked for are to be accommodated. Alex Beach House is not a function centre or venue. No functions/parties are permitted. Any unauthorised use will result in immediate eviction with no refund of monies paid
Alex Beach House has a No Smoking Policy
The occupants will incur increased cleaning charges if anyone has been smoking inside the accommodation
Check in Procedure:
Phone KERRY 0419 721 687 the day before your arrival to arrange meeting times with her at Alex Beach House.
Check in: 2.00 PM
Check out: Strictly 10.00 AM
Upon check in, the person whose name the booking is in, must sign our Property Managers guest registration and supply proof of a valid mastercard or visa in their name. This will be recorded on our Guest Registration Form and must be signed by the same person whose name is on the booking. A current drivers licence must also be produced and photocopied for our records.
Payment & Booking Confirmation
Full Payment is required on booking. The Full Amount is retained if a Booking is cancelled as cancellations are NON-REFUNDABLE. We accept Standard Visa or Mastercard only. Premium Cards (Corporate/International or Platinum Cards) will incur a 3% credit card charge
Cancellations
Cancellations are NON-REFUNDABLE
Cleaning:
Alex Beach House is cleaned prior to arrival and upon departure. We use the services of our Property Manager's cleaners who will supply the linen and guest starter packs. Please Note that Beach Towels are not included and bathroom towels should not be removed from the premises.
Your Tariff includes a standard clean, however should any additional cleaning be necessary, or the accommodation has had smoking inside, then any charges will be debited to your credit card. Any breakages, damages & excess cleaning items are to be paid for. This includes rubbish left inside the property, dishes left on benches & hand marks or dirty marks on windows/glass/mirrors
No Pets
No Pets Allowed in accordance with Health Regulations
Accommodation is prepared with white linen and bath towels. We do not supply Beach Towels which we suggest guests bring, if staying at one of the Houses with Spa/Jacuzzi /Beach Facilities.
Breakages/Damages
Credit Card details are held by us for security purposes. We expect the accommodation is returned to us in the condition presented on arrival. Breakages or damages not caused by normal wear and tear will be charged to your Credit Card if necessary, however, it is not our intention to charge for replacement of accidental broken glass or plates for example. Charges will be imposed if the accommodation is left in an unreasonable condition, eg:
Dirty dishes not rinsed and stacked in the dishwasher
Rubbish not removed from the accommodation and disposed of in the outside bins
Soiled or stained bed covers, rugs, upholstery etc.
Lost or damaged remote controls
Misplaced keys
Your Tariff is inclusive of a standard clean. Extra will be charged for hand prints on walls/glass.
Any breakages or damage to the accommodation, its fittings or facilities will be charged to the Guest at replacement/repair cost plus 10%
Liabilities
No responsibility is taken for personal items left on premises during or after departure. Alex Beach House does not accept liability for any injury, damage, loss of additional expenses caused directly or indirectly by events, which are beyond our control. We do not accept liability for errors, omissions, default or negligence represented on our website. Rates are subject to change without notice except for Confirmed Bookings.
All of the guests jointly and severally agree in consideration of the booking payment as follows:
The guest hereby authorize the agent to collect credit card details of any of the guests and to retain those details until the agent/and or its servants have checked the property. In the event that the property has been either damaged, or left in an unsatisfactory manner, whether such damages are willful or not, in the sole and absolute discretion of the Property Managers or its Servants, or left in an excessively dirty or untidy state in the sole and absolute discretion of the agent or its servants, the agent may without reference, enter a debit on the security deposit or supplied credit card details of the guest and the guest hereby authorize the agent to do so.
Nothing in this agreement shall compromise the agents right to issue legal proceedings in Queensland or elsewhere at its discretion seeking damages and/or any claim, which may arise by reason of the negligence and/or willfull damage of the guests and /or invitees whatsoever.
Guests and invitees of guests are expected to behave in a manner, which is conductive to the safety, comfort and convenience of other guests and/or neighbouring properties and will abide by any house rules.
No Noise after 10.00pm must be strictly adhered to
Failure to adhere to this rule will result in receiving a warning or the occupancy being TERMINATED immediately at the property. The Agent is authorized to do whatever is required to enforce the eviction of any Tenant and removal of Tenant's property. This includes guests visiting the property during their stay. No refund will be given for early or unscheduled departure. Eviction may occur and money will not be refunded.
The accommodation you have hired is to be used for holiday purposes only. Any unauthorized use will result in immediate eviction with no refund of monies paid. No refund will be given for early or unscheduled departure.
When a guest registers or an invitee of a guest enters the premises, they are deemed to have agreed to be bound by these conditions. A late check out fee will be charged if the property is not vacated by 10am (unless expressly agreed by the Agent) on the day of departure. This departure fee can be debited to the guest and the guest hereby authorizes the agent to do so.
On departure all keys and garage remote controls must be delivered to the Property Managers Office. Should any keys, Garage and TV remotes be missing, the guest authorizes the agent to debit them for the full costs of the replacements plus 10%
Outside of office hours a $50 lock out fee will be charged if guests are locked out of their holiday letting.
Alex Beach House Privacy Policy
Introduction : Alex Beach House regards customer privacy as an important part of our relationship with our customers. The following privacy policy applies to all Alex Beach House users, and conforms to Internet privacy standards.
Use of Collection Information: Any details collected from Alex Beach House customers is required in order to provide you with our products and/or services, and a high level of customer service. Correspondence is recorded in order to provide service references, and to assist in our staff development.
Storage of Collected Information: The security of your personal information is important to us. When you enter sensitive information(such as credit card numbers) on our website, we encrypt that information using secure socket layer technology (SSL). When Credit Card details are collected, we simply pass them on in order to be processed as required. We never permanently store complete Credit Card details.
We follow generally accepted industry standards to protect the personal information submitted to us, both during transmission and once we receive it.
Personal Information: When you make a booking with us, we request certain personally identifiable information from you. You may be required to provide contact information (such as name, Email, and postal address) and financial information (such as credit card number, expiration date).
We use this information for billing purposes. If we have trouble processing an order, we will use this information to contact you.
Communications: Alex Beach House uses personally identifiable information for essential communications, such as Emails, accounts information, and critical service details. We may also use this information for other purposes, including some promotional Emails. If at any time a customer wishes not to receive such correspondence, they can request to be removed from any mailing lists by emailing us at michelle@alexbeachhouse.com.au
Alex Beach House does not share any information with third parties for any unknown or unrelated uses.
Legal: We reserve the right to disclose your personally identifiable information as required by law and when we believe that disclosure is necessary to protect our rights and/or comply with a judicial proceeding,court order, or legal process served on our Website.
Changes to Privacy Policy: If we decide to change our privacy policy, we will post those changes to this privacy statement, the homepage, and other places we deem appropriate so that you are aware of what information we collect, how we use it, and under what circumstances, if any, we disclose it. We reserve the right to modify this privacy statement at any time, so please review it frequently. If we make material changes to this policy, we will notify you here, by Email, or by means of a notice on our homepage.
Booking Policy: After booking online, you will receive an email confirmation from eWAY containing your booking details (if you have provided your email address). We will normally confirm receipt of your order within a few minutes of ordering.
Alex Beach House Security Policy
Alex Beach House uses the Payment Express Payment Gateway for its online credit card transactions. Payment Express processes online credit card transactions for thousands of Australian merchants, providing a safe and secure means of collecting payments via the Internet. All online credit card transactions performed on this site using the Payment Express gateway are secured payments.
Payments are fully automated with an immediate response.
Your complete credit card number cannot be viewed by Alex Beach House or any outside party.
All transactions are performed under 128 Bit SSL Certificate.
All transaction data is encrypted for storage within Payment Express bank-grade data, further protecting your credit card data.
Payment Express is an authorised third party processor for all the major Australian banks.
Payment Express at no time touches your funds; all monies are directly transferred from your credit card to the merchant account held by Alex Beach House
For more information about Payment Express and online credit card payments, please visit www.paymentexpress.com.
ABN 190 201 35 856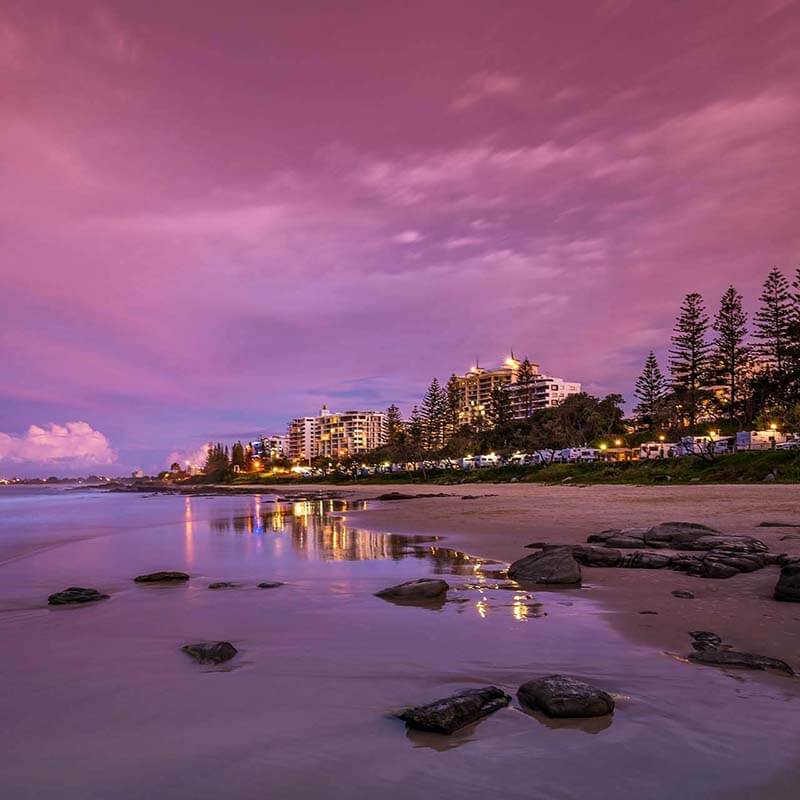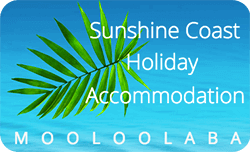 Sunshine Coast Holiday Accommodation
Sunshine Coast, Queensland
Australia